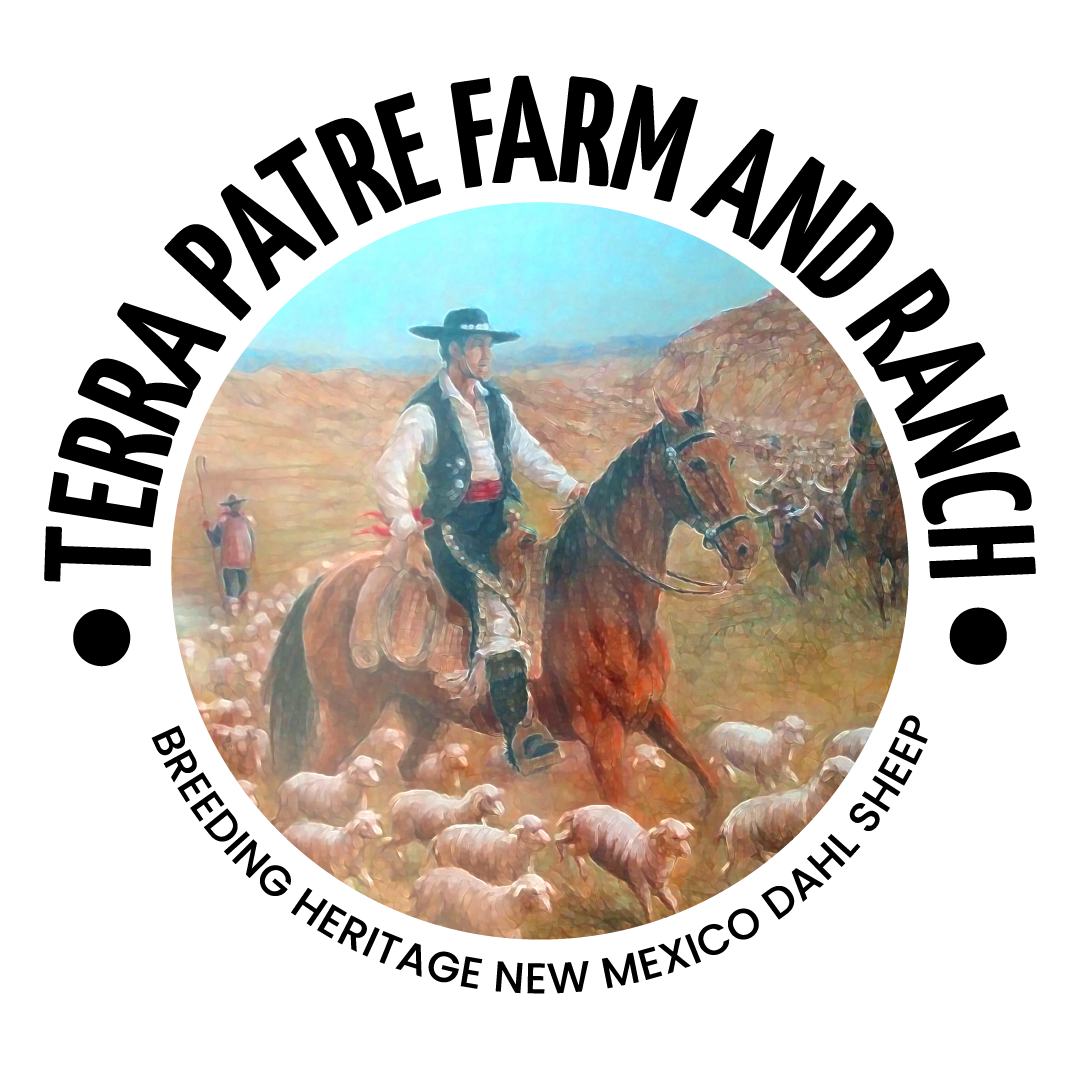 NEW MEXICO HERITAGE SHEEP

New Mexico Dahl Sheep: A Heritage Breed And More!
New Mexico Dahl sheep appeal to both the meat and hunting industries, sporting trophy size horns on large muscular bodies. These sheep are described as never shear, white in color, with both ewes and rams horned, ewes' horns averaging length around six to nine inches, mature rams horns averaging between thirty and forty inches. They are excellent flockers, with high lamb survivability.
Majestic Rams quickly grow long beautiful horns with massive horn bases. Their average weight ranges between 200 and 275 pounds, roughly 50 to 100% increase in size over other horned hair breeds.
The ewes are excellent mothers that are prolific and year-round breeders. They do well in feedlots or on the range. They are being bred selectively to include these good qualities as well as their frequency of multiple births.
New Mexico Dahl sheep are being selectively bred to increase horn growth, meat, and hardiness while maintaining the shedding ability.
In January 2013, the United Horned Hair Sheep Association, Inc., a non-profit organization representing horned hair sheep, voted to recognize and represent the New Mexico Dahl Sheep. CLICK HERE for the UHHSA website which contains breed standards and registration requirements for New Mexico Dahl Sheep.
In March 2013, the New Mexico House of Representatives in House Memorial 77, voted to recognize the New Mexico Dahl Sheep as a heritage breed. CLICK HERE for the full text of the House Memorial 77, 2013.